Planning
Planning should be a creative process that allows companies to create a vision of where they want to be in the future. Solutions that support the planning process help set goals and find the most effective ways to achieve them.
An efficient system helps companies stay on top of the changing business environment and allows them to check and assess the financial impact of proposed changes on future operations.
The functionality of the systems we offer allows to create various financial scenarios, model the potential effects of each decision, and choose the best option.
Users can analyze sources of investment financing by, e.g.:
organizational units,
divisions,
time,
or other business dimensions.
The solutions also easily handle multidimensional calculations, opening and closing balance sheets and allocations. Plans, budgets, and even complex financial models requiring complex calculations can be prepared quickly, often within minutes, providing effective and flexible analysis.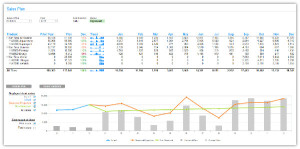 Sample Planning Screenshot – Infor d/EPM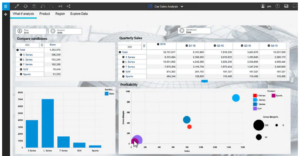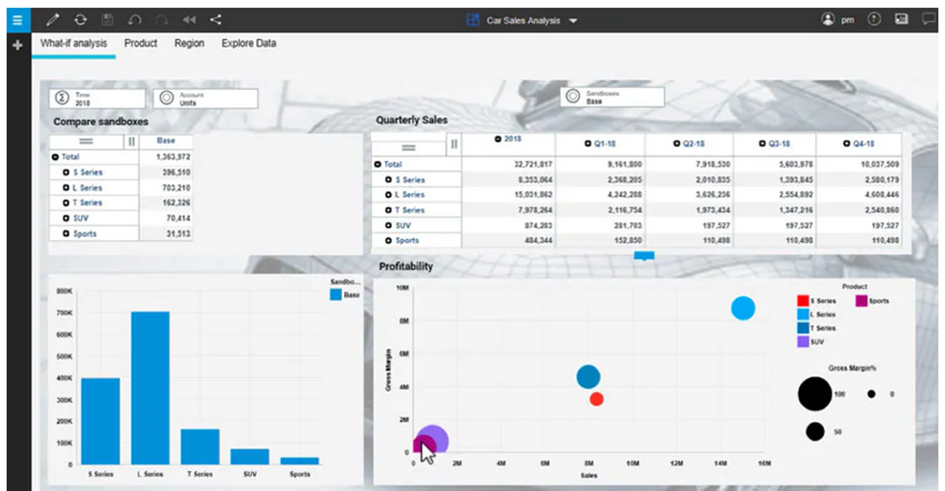 Sample screenshot with what-if analysis – IBM Planning Analytics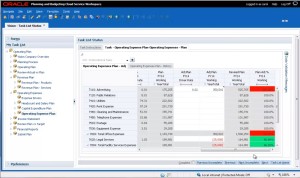 Sample Planning Screenshot – Oracle Planning and Budgeting Cloud Service
Webinar recording: How to plan capital expenditures and investments and properly reflect their impact in the plan?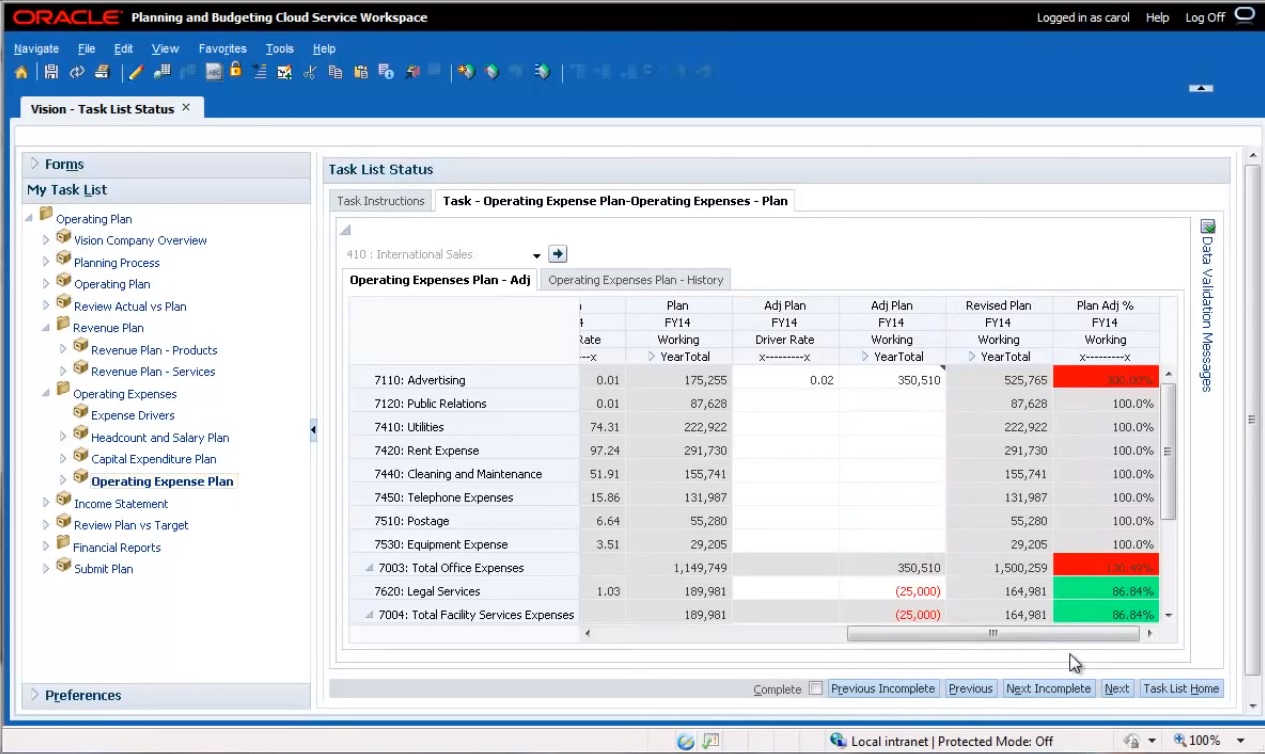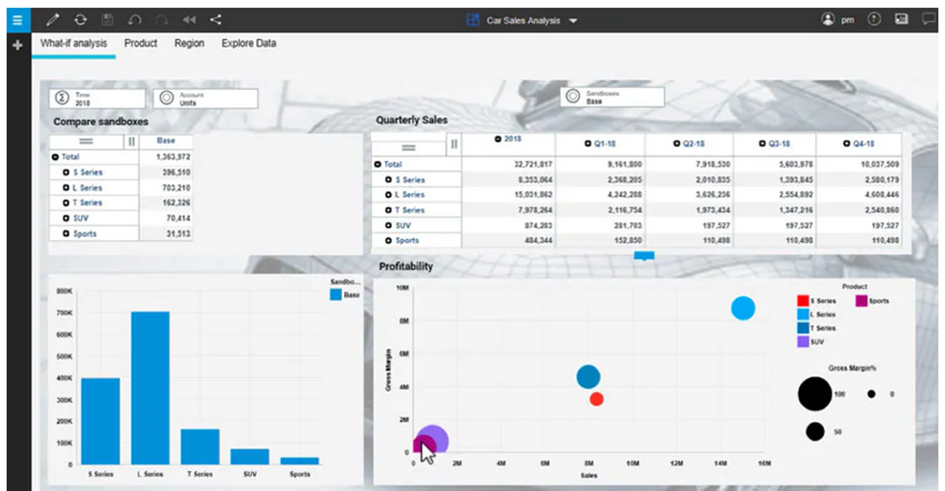 Key issues and challenges
However, many companies face issues that effectively hinder reliable insights into goal achievement. The main ones include:
Lack of integration with strategic plans: the operational plan should be consistent with the strategic plan and reviewed at regular intervals to verify progress toward individual goals.
Lack of communication: approved operational plans, tactics, timelines, performance measures, resources, and competencies should be communicated centrally. Additional problems arise when operational plans are not updated in real time as a result of changes in the environment – which version is true, final, approved…
Resource planning: operational planning must reflect strategic planning assumptions and ensure sufficient resources to achieve the goal, but many organizations do not take into account market volatility and the need to adjust operational plans.
Data Integrity: the most common problem and mistake of operational planning is working on outdated, inconsistent, unreliable financial, market or employee data.
For over 25 years Cogit has been supporting its customers in consulting and implementation of Controlling solutions. We have knowledge, practice and references in this area, allowing us to select and implement solutions of leading IT vendors.
If you need more information on planning, please contact us by e-mail info@cogit.pl or call +48 22 496 60 00.