Performance Management (Infor d/EPM)
Performance Management is the main area addressed within the Infor Dynamic Enterprise Performance Management (d/EPM) system. It is a proven application in many organisations worldwide and in Poland. The system in its earlier versions (available as MPC and then Infor PM) has been successfully implemented for 20 years in Poland.
Infor d/EPM uses an analytical platform with in-memory (in-memory processing) technology that provides instant data consolidation and immediate feedback to users. Real-time insight into business and financial plans, forecasts combined with advanced contextual analytics allows for better performance management, risk management and influences the accuracy of decisions across the organisation.
Main modules of the solution:
Planning and budgeting
Full planning, budgeting, forecasting and predictive capabilities in one solution. Predictive modelling, operational planning, sub-plans – HR budgets, sales plans,…
Strategy management
Helps to visualise and plan the company's strategy – linking the company's strategic objectives to operational plans and deliverables. Tactical and operational plans, execution of plans, performance measures, performance tracking.
Financial consolidation
One of the leading solutions for financial and management consolidation. It perfectly supports the processes of entering, collecting and reporting both management and mandatory financial data. d/EPM allows the automatic generation of eliminations, the balancing of intercompany reconciliations, the posting of unbalanced reconciliations to special positions. The system generates free reports of adjustments, reconciliations and comparisons for all types of adjustments (both manually entered and automatically generated).
The solution is available on the Infor BI platform, providing full analytical functionality, both functional and sector-dedicated.
Brief overview of Infor d/EPM (ENG)

More Infor d/EPM videos (PL) – contact us for English versions

Budgeting – budget form

Financial consolidation process

HR controlling – payroll planning and forecasting

Contract management support in line with IFRS16

Examples of self-service analyses

CAPEX planning

Flexible budgeting – decision packages

Strategy linked to controlling tasks

Cash flow reporting, analysis and planning 

Planning and budgeting in a bank

Automatic cost allocation

Deliver the sales budget in the Infor d/EPM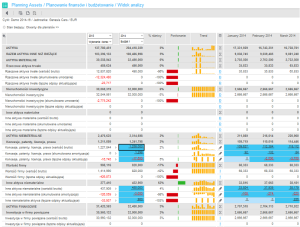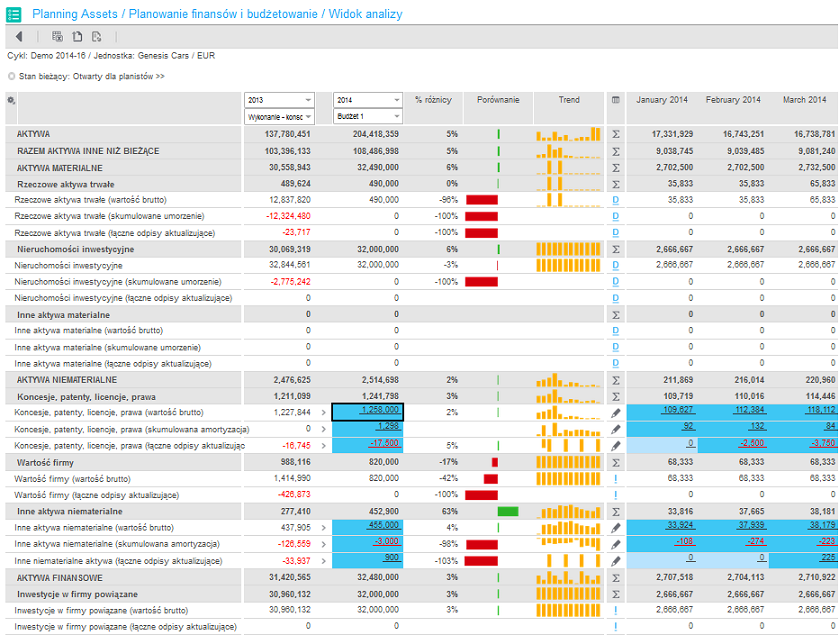 Infor d/EPM – example of a consolidation screen                    Infor d/EPM – Financial planning and budgeting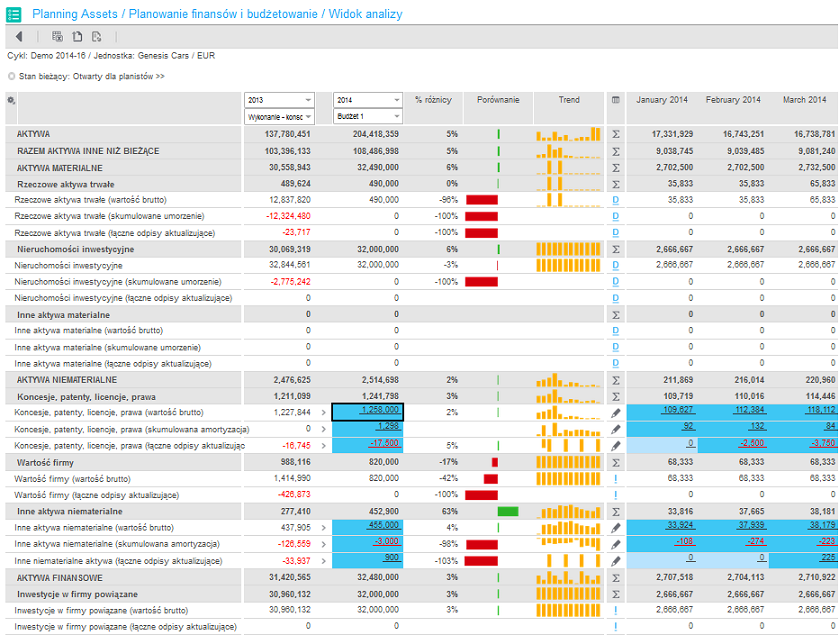 More information on Partner website.